Next Auction
7th December 2023 12pm
Catalogue now available
Please contact the auction team on 01702 311010
Buying at Auction
See our current auctions by clicking the link below.
Current Auctions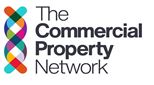 Selling
at Auction
We can provide you with a free, no obligation auction appraisal of your land or property. We will advise you whether we think your property is suitable for sale by auction or not and sometimes we can run a private treaty marketing campaign ahead of each promoted auction for selected lots.

Getting Ready to Sell?
There are many advantages to selling land or property at auction in Essex, it's quick - the whole process takes around six weeks, there's no chain and when the hammer falls your property is sold.

Selling at auction also widens the potential market, not only will there be buyers who want to make it their home, there'll also be investors, developers and property dealers interested in buying. In many cases an auction could prove to be the best method for selling your property and not just a last resort.
The Land and Property Auction House in Essex
Dedman Gray Auctions specialise in the sale of all types of land or property for sale by auction in Essex, including freehold or leasehold vacant houses, flats, tenanted properties, commercial shops, offices, industrial warehouses, buy to let investments, repossessed properties, short lease properties, ground rent investments, probate cases, properties with structural defects, any development land, greenbelt land and building plots with or without planning consent.
If you have a property to sell by auction, we would be happy to hear from you.
Specialists in Essex properties
Problem Properties (i.e short leases, structural defects and non-traditional construction)
Tenanted Properties
Unique Radio Advertising across the region
Vast database of local buyers including solicitors, surveyors, architects, developers, builders & investors.
Bringing Essex Property Auctions to You!
The modern way to bid. From or offices in Southend Dedman Gray Auctions are bringing the best of their auction know-how to the world of online property auction bidding. With a variety of suitable lots, a simple but effective bidding platform and the certainty of a motivated buyer & seller, we have crafted an online auction room that is open 24 hours a day, 7 days a week. It will change the way you buy and sell. Help is on hand if you need any advice regarding selling or bidding via our online auction system, just call us on our usual auction number 01702 311010.
Contact our Essex Property Auction Team Today!