A vacant property in Witham will finally receive a much needed refurbishment after being hidden by overgrown bushes and trees for over 10 years. The property was the main feature of our December Property Auction and attracted over 70 viewings and 122 legal pack downloads. The three bedroom detached house is in need of a full refurbishment throughout and has suffered some movement.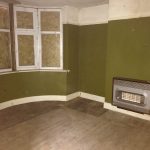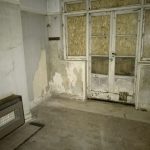 The Lot was offered at the end of the auction and kept our room full of eager bidders ready to compete for the star property of the day with a guide price of £130,000*PLUS.
After an energetic competition in the room and from telephone bidders, the bidding finally settled at £258,500 and exchanged contracts with the fall of the gavel.
Braintree District Council, who were the sellers of this property, were incredibly happy that Dedman Gray Auctions were able to achieve such a high price on behalf of the previous owner.