A landmark store is set to close and the building, which opened in 1920, is on the market for £1.5million.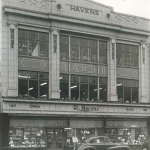 Havens homeware and gift store has succumbed to a growing trend towards online shopping and has begun a phased closure of its retail store in Hamlet Court Road.
With a large part of the family business now conducted online, Nigel Havens who currently runs the business with his brothers, Paul and Graham, said: "It is the end of an era and very sad. There is a shift in the way people shop. People pay lip service and say they love to come in our shop but they don't come in .
"Our online business continues to do well and we will continue to trade online but on the retail side it is time for us to condense the whole thing down."
The closure will be a gradual process, based upon the level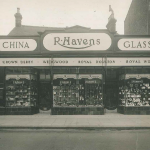 of interest shown in the sale of the building. Mr Havens said: "We will start to use less space and bring everything down to the ground floor and then wait to see what interest there is in the building.
"We are clearing out all our stock and everything must go before the final closure but we don't have a date for that yet."
Mr Havens said the family had thought long and hard about the decision.
He said: "It is not a decision we have taken lightly. It is the consumer's choice to shop in a different way and we have to adapt our service. That's what we've always done. Sadly we now no longer intend to have a retail store.
The most likely scenario for the Havens building is for it to remain a retail store on the ground floor, with flats above.
Dedman Gray have been instructed with the sole selling rights of this fantastic opportunity.
Director, Mike Gray, said: "This certainly is one of Southend's landmark buildings. It has lots of history and offers an ideal opportunity for somebody wanting something special. The Havens family are planning to occupy the ground floor for the time being. We are beginning to receive inquiries for various types of uses for the building"
Interested parties are advised to contact us on 01702 311111 for further information.