The latest testimonials for Dedman Gray Auctions: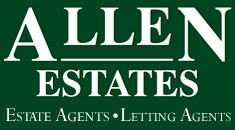 Mike Allen, Director at Allen Estates
Braintree, Witham, Kelvedon & Halstead Offices
"Allen Estates commenced their working relationship with Dedman Gray Auctions  in early 2015 and their performance to date has been exemplary, in particular the performance of Trevor Wood.
Before Trevor's involvement Allen Estates performance in the auction market over our 19 year history has been poor at best, with Trevor's guidance however and a pro-active attitude towards bringing our clients properties to Dedman Auctions we have managed to submit 5 properties this year, all of which Dedman's have sold successfully.
I am very much looking forward to what I trust will be an equally successful 2016 for both companies."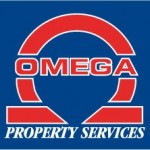 David Gees, Sales Manager at Omega Property Services, Clacton
"Just wanted to drop you a line as it's now been a few months since we started referring Dedman Gray as an auction agent. I must say I was sceptical at first about referring an auction agent to clients but your service that has been provided has been second to none with both us as an agent and more importantly our clients.
The results so far have been outstanding in respect of lots sold and also, which is the surprising part the value that the properties have been achieving, certainly higher than I was expecting.
I am glad you persuaded us to give you a try and will certainly will be cementing the relationship for the future."
Corporate client seller from Southend – Auction 7th October 2015
"We sort the services of Dedman Gray Auctions as having looked into the market after deciding to put one of our developments at auction they seemed the most suitable and highly recommended of the local agents to provide this service.
Initial and continued on-going consultations went well, we had one main contact which we always find helps in these matters and all the information required and provided was clear and concise, the majority of the work was done for us initially by Dedman Gray Auctions and all we had to do was finalise and approve and the final outcome was better than we had expected (sold prior to auction and at a higher price than we had initially envisaged).
We would definitely recommend Dedman Gray Auctions Services to other Clients."
Seller from Benfleet, Essex – Auction 20th May 2015
"To say we are pleased with the sale is an understatement as the auction realised 1K more than the local estate agent could manage.
The property had been with a local agent in excess of 9 months although many viewing took place none resulted in a successful sale . This combined with our loss of confidence with the local agents failure to find a suitable buyer prompted us to go to auction.
To be truthful Dedman Gray were the only auctioneers that I knew. After meeting with Russell I immediate felt at ease and had confidence in his ability, although at the time of meeting Russell we had a buyer (who the agent assured us were the correct buyers for the property) Russell kept in touch on the progress ( although not intrusively ) when after 8 or 9 weeks we were no nearer in achieving a successful sale .  It was at this time we decided to go to auction.
The whole process from instructing Dedman Gray to the fall of the hammer was hassle free .
The feed back on viewing ,advising on guide price ,what happens at the auction was first class. Based upon our experience I would advise a house seller to explore the auction route if they found themselves in the same situation as us i.e. on the market for an excessive time with no suitable buyers found.
Thanks again for achieving a successful sale for us."
---
Seller from Westcliff-on-Sea, Essex – Auction 20th May 2015
"I would recommend Dedman Gray's Auction services, Russell sold me the original plot of Land, so when i was ready to sell he was efficient, knowledgeable and explained the whole process in detail.
The auction was very successful with numerous lots being sold including mine. The price we achieved was very good and i would personally recommend the services of Dedman Gray to anyone wanting to sell a property or plot of land."

---
Seller from Leigh-on-Sea, Essex
"I have been delighted with the services and support provided by Dedman Gray. I think there was an appreciation and patience that selling property is not an everyday occurrence for most people and some 'hand-holding' and support is needed to guide people through the process. I like the fact that e-mails were frequent and you posed questions to me but also offered advice. I would definitely recommend Dedman Gray to other people."
---
Executors from Italy – Auction 25th March 2015
"I can only say how impressed we all were, with the professionalism experienced at the venue today. Yourself, Mike, and indeed the whole team have created an auction with a relaxing ambience.
I wish you all the best with all your future sales.
Thank you for your persistence in what was a tricky situation, we will not hesitate in recommending Dedman Gray to our network of potential customers.
I expect I shall hear from you soon."
---
Seller from Rayleigh, Essex
"An excellent service. The whole experience was conducted in a business like manner and everything Dedman's said was executed without fault and delay. All our requests were adhered to and I would thoroughly recommend Dedman's Auctions to anyone. Finally, the Auctioneer was the most valued of all who took part and, most importantly, his humour, clear and easy to follow manner, resulted in what must have been a most successful day for Dedman Auctions"
---
Seller from Maldon, Essex
"I decided to sell at Auction as I had put my property on the market a previous 2 times with no results. The problem with my property is that it is near a busy main junction and I think this had put potential buyers off viewing.
By putting it up for Auction at a competitive price, I enticed potential buyers and grabbed their attention. The property is of a good size and in fairly good condition. I just needed to get them through the door. I believe Dedman Gray had about 20 people to view the property, which had not happened through the usual way of selling.
I needed to sell quickly as I was re-locating and currently renting. There were 3 people bidding on my property and it ended up getting £11,000 above the guide price and my reserve price.
I particularly liked that the auction date was the exchange date and the completion date was less than a calendar month after that. I don't think I received less money than if I had sold in the usual manner and it was almost guaranteed that I would sell rather than waiting for months and months with no result.
I would recommend people to sell at Auction if they have been trying to sell for a while or if they require a quicker sale. There is no chance for people to pull out before exchange and the date of the exchange (the auction) is the date of the exchange.
I was satisfied with the result. Thank you."
---
Seller from Brighton, Hove
"Thank you so much for obtaining a sale at auction for us on our buy-to-let property. We felt it might have been a difficult property to dispose of on the open market as there was a tenant in situ. We contacted several auction houses, discussed terms and chose Dedman because you are local to the property and were able to provide a favorable fee too.
We also did not want to use the conventional sales market because there is often disappointment after accepting an offer. Property chains can fall though many weeks after an offer is accepted and we wanted the clarity that Auctions give.
We were delighted that you did indeed obtain a sale for us, at a price that was acceptable to us and that exchange of contracts and collection of the deposit took place the very same day.
A very quick process and pretty painless too!
Thank you very much."
---
Solicitors from Chelmsford, Essex
"I have dealt with Dedman Gray Auctions in relation to various commercial property auction sales – I have always found them to be very commercially minded, thorough, efficient, and basically very helpful in undertaking what is needed to achieve an effective sale."
---
Seller from Brentwood, Essex
"We found you at the right time. It took days instead months. We are not new to selling houses so this is the best service we have ever had. We are even considering selling another through you."
---
Seller from Burnham-on-Crouch, Essex
"Working with Dedman Gray was so simple, easy and quick; there was no fuss, no stress, no nothing, and most of all no time wasters."
---
Seller from Chicago, USA
"We were prompted to use Dedman Gray Auction Services as they were recommended to us by a family member. We had had our property on the market for several months and despite having a lot of interest we had had three offers fall through. We had been very frustrated by trying to sell in the normal way because it had wasted so much time and we still hadn't sold the property."
---
Seller from Southend-on-Sea
"This is the second time I have sold a property by auction. The first time I was extremely impressed by the professionalism of all in the office. Viewing days were well arranged and I received all the help I needed on the day, and with feedback after the event.
I used a sale by auction to ensure a 'sold' date as I didn't want the sale dragging on. On the second sale the first person through the door was agreeable to paying the full asking price and the office dealt with the sale extremely efficiently.
I would definitely recommend Dedman Gray Auctions to any friend of mind as they provide a first class service and most importantly an end date for the sale of the property."
---
Seller from Westcliff-on-Sea
"I sold through Dedman Gray Auction because I sold once before and had a successful outcome; it was a quick and easy option without all the surveys, mortgage and then waiting sometimes months for an offer, this way with the fall of the hammer, and it's sold"
---
Seller from Hornchurch, Essex
"Good result far exceeded my expectations"
---
Seller from Harold Hill, Romford, Essex
"A friend of mine attended an auction and said that it was well presented and organised. I had my house and decided to look into putting it into auction, at first friends and family was skeptical.
Russell came round we spoke and he looked around the house I felt completely as ease and it all seemed so easy and straight forward. If I had further questions they were literally a phone call away.
I had a lot of people view my house I was quite astounded, I got offered more than I could imagine and within two weeks handed my keys over to the new proprietors.
There were no surveys and going back and forth with solicitors no one in the link that may not have got their mortgage, it was exactly as Russell Hawkes had explained to me it was amazing and stress free. I have since recommended friends.
I would like to take this opportunity to thank all at Dedman Gray & Russell Hawkes for their help and support."